A Tale of Two Continents
The Hope Back Then
The tiny country of Gibraltar is a British territory spanning just 3.0 miles long and .75 miles wide. It is located at the southernmost tip of the European continent and separated from the African continent by the Strait of Gibraltar. The country was heralded as the first nation in the world to vaccinate its entire population of 35,000 people with the COVID vaccine. Following the official narrative, the hope was that a fully vaccinated population would safeguard against Covid-19.
---
The Reality Right Now
As of today, 11/20/21, according to the Reuters live COVID-19 Tracker:
Gibraltar has administered at least 95,407 doses of COVID vaccines so far. Assuming every person needs 2 doses, that's enough to have vaccinated about 141.5% of the country's populati
No More Celebrating; No More Christmas
The most "vaccinated" country in the world is urging its residents to cancel all holiday events due to an "exponential" rise in new "cases" of the Wuhan coronavirus (Covid-19).
Dr. Helen Carter, Gibraltar's Director of Public Health, appeared on television to explain that the country is "in a period where we are seeing an increasing number of cases," and that "this is not unexpected."
"People may have seen across Europe, we're seeing cases tick up – Germany, Denmark, France for example," she added.
"Not expected?" How so? Why get vaccinated in the first place since the vaccine is ineffective? Why get a booster which doesn't last either and another booster when that one wears off? How many boosters can a human body tolerate? No one knows as we have ventured into uncharted territory. Time to get off the merry-go-round?
https://www.vaccinewars.com/2021-11-17-vaccinated-gibraltar-cancelling-christmas-exponential-increase-covid.html
---
How About the African Continent?
One would think that Africa would be the worst-hit continent by Covid-19. A lower standard of medical care compounded with poor access to medical treatment equates to a recipe for disaster.  
But there is something "mysterious" going on in Africa that is puzzling scientists, said Wafaa El-Sadr, chair of global health at Columbia University. "Africa doesn't have the vaccines and the resources to fight COVID-19 that they have in Europe and the U.S., but somehow they seem to be doing better," she said.
Fewer than 6% of people in Africa are vaccinated. For months, the WHO has described Africa as "one of the least affected regions in the world" in its weekly pandemic reports.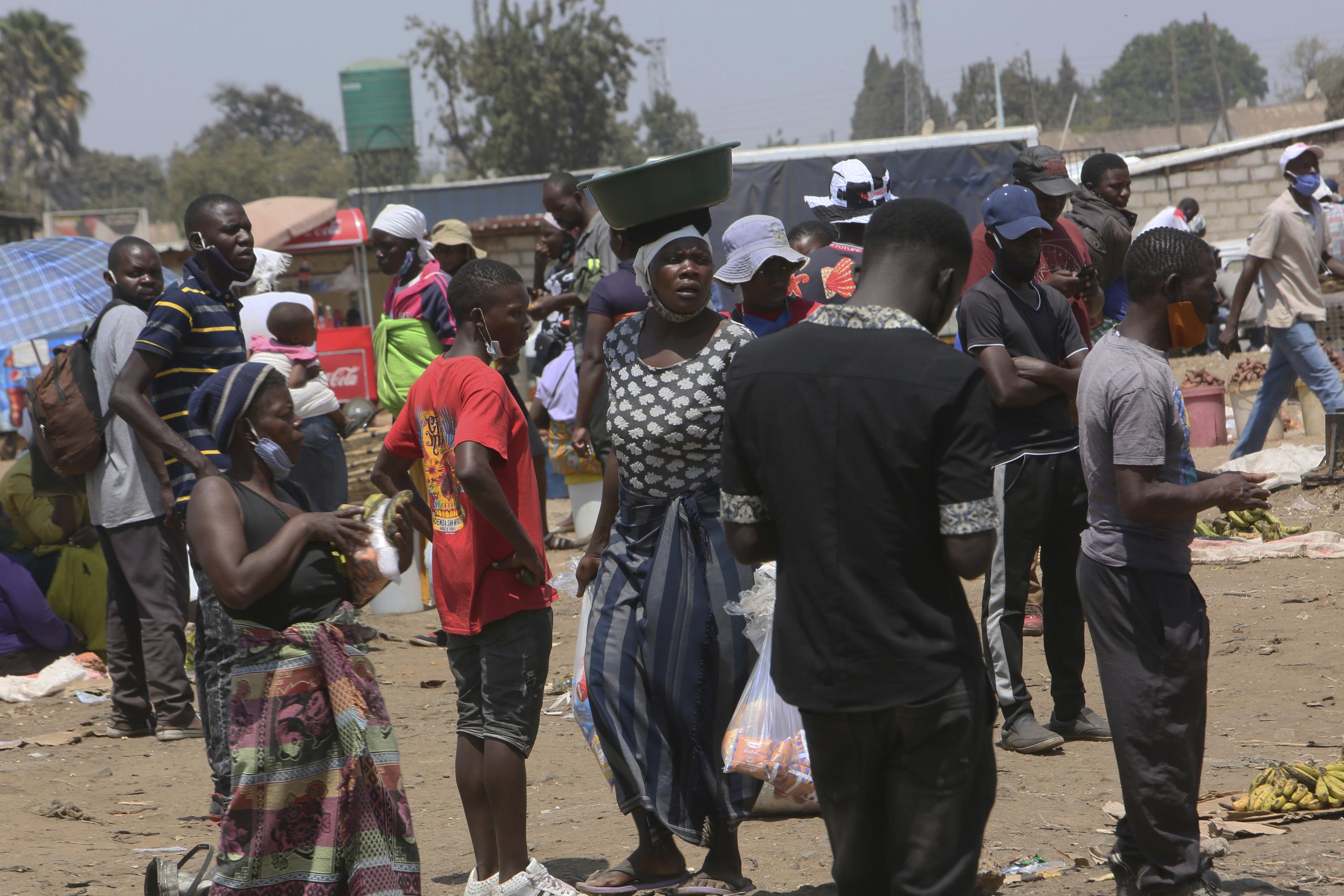 So What Happened?
On Friday, researchers working in Uganda said they found COVID-19 patients with high rates of exposure to malaria were less likely to suffer severe disease or death than people with little history of the disease.
"We went into this project thinking we would see a higher rate of negative outcomes in people with a history of malaria infections because that's what was seen in patients co-infected with malaria and Ebola," said Jane Achan, a senior research advisor at the Malaria Consortium and a co-author of the study. "We were actually quite surprised to see the opposite — that malaria may have a protective effect."
The Hydroxychloroquine Effect
Is the "protective effect" due to previous malaria infection or the fact that unlike most of the rest of the world where it is banned, hydroxychloroquine is available as an over-the-counter drug? People in Africa have been buying and safely taking hydroxychloroquine for decades to prevent malaria. The Africans know what the rest of the world doesn't know – or has been prevented from knowing – that anti-parasitic drugs such as hydroxychloroquine and ivermectin, etc. are effective in preventing and treating Covid-19. But of course, Big Pharma doesn't want anyone to know that as it would put a big dent in their enormous profit margins.
---
What About Population Density?
Ahh...but you may be thinking to yourself because Africa is less densely populated with small villages spread throughout the continent, that must be the reason why there are fewer COVID cases. If that's your thinking, then you would have to consider the country of Bangladesh.
The nation is one of the most densely populated in the world with approximately half the population of the United States crammed into an area smaller than Oregon. This means if everything we're told about Covid science were true, they would be in major trouble because their vaccination levels are so low. Instead, they're beating Covid with fewer new cases in a day than California sees in an hour.